CLUB INFO:
The Founders reunite December 2015

How it all started: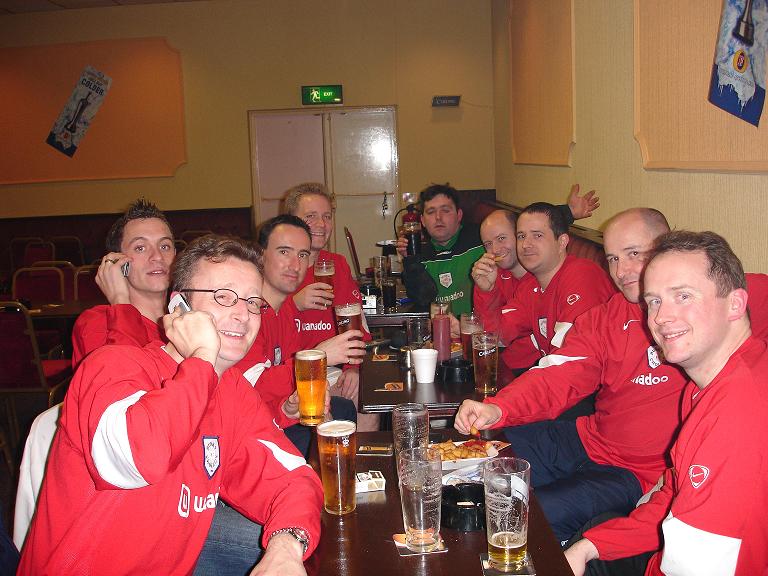 "In 1994 a crack Football Team was sent to Shenley by an optimistic manager for a game they didn't want. These men promptly lost from the outset and retired to the bar. Today, now feared by all, they survive as footballers of skill. If you have a game, if no one else can play, and if you can find them, maybe you can challenge Bunky Chollox FC."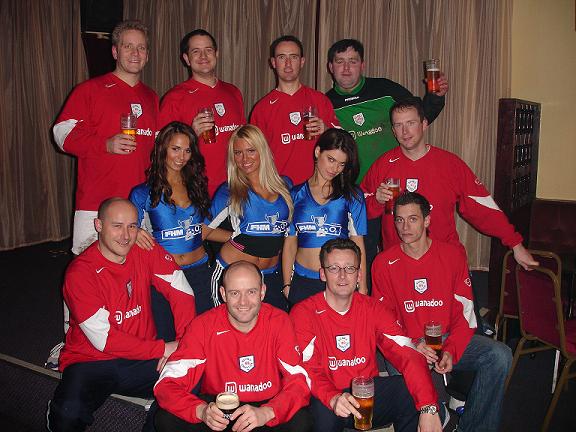 Once upon a time a bunch of mates, relatives and work colleagues decided to chance the skill and flair they had discovered playing six a-side on a Saturday by entering the Shenley Leisure Centre 6 a-side leagues. How wrong could they have been, they lost and lost some more, the highlight of that first year though was being runners up in the cup. The football world was stunned but it was just a start of things to come. Over the years players came and went, but even 10+ years on it's still the original hard core uproar that exist. Results started to turn and Bunky's turned into a well skilled football machine, leading the league, winning the cup, feared by many, respected by all. To this day all players are in their prime and look forward to each new season with major excitement. One of the fairest sides you'll meet, sporting in defeat, proud in victory they can always be found warming down with a pint and pork scratchings in the bar afterward. Over 15 years have passed, long may it continue..............

1st November 2011 saw the club move a step closer to world domination with founder member Russell Forbes creating the New Zealand arm of the club. The "All Bunky Chollox" winning their first game. Players profiles are coming soon, check Players Page, Match Reports and Stats will also be available. Well done Russ.